What A Savior - Optional Parts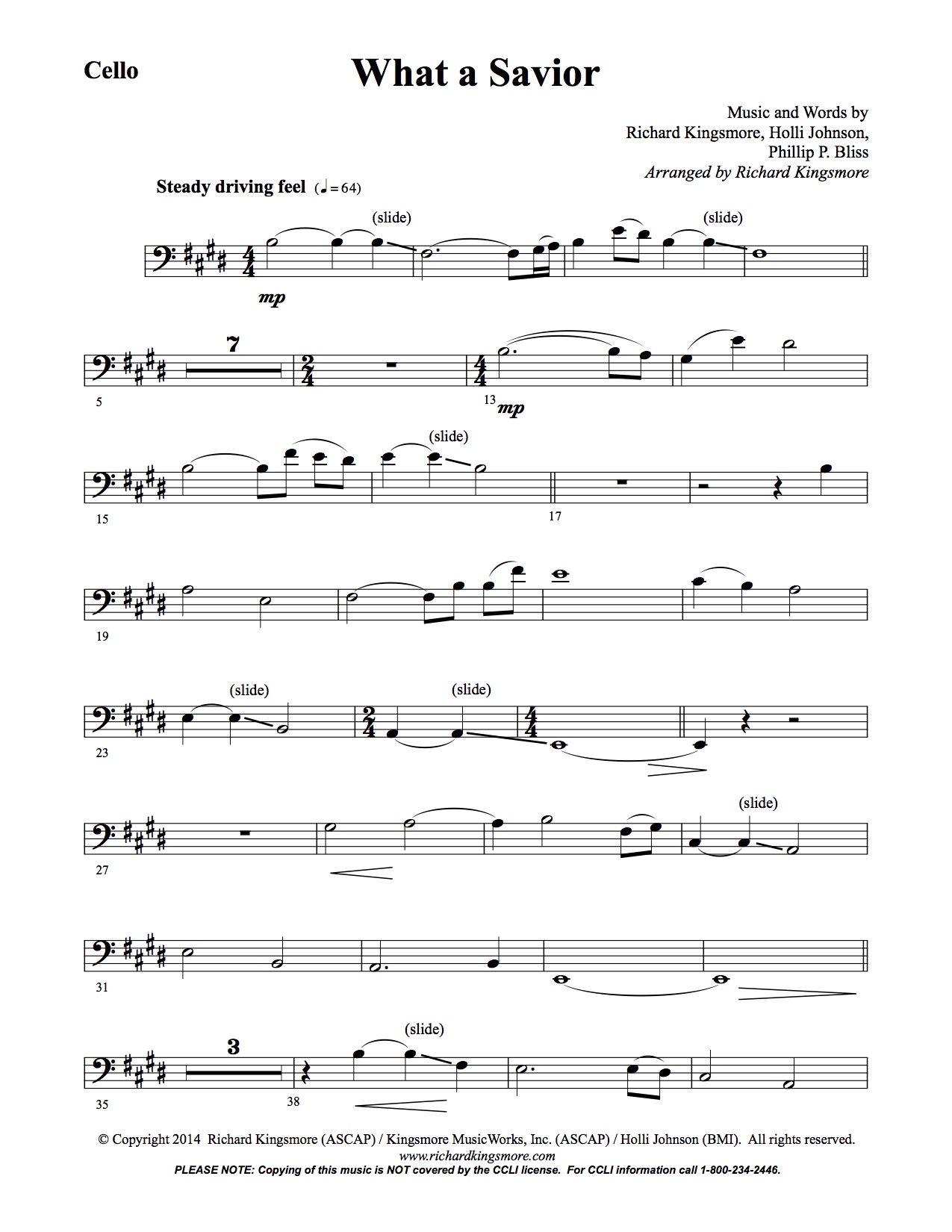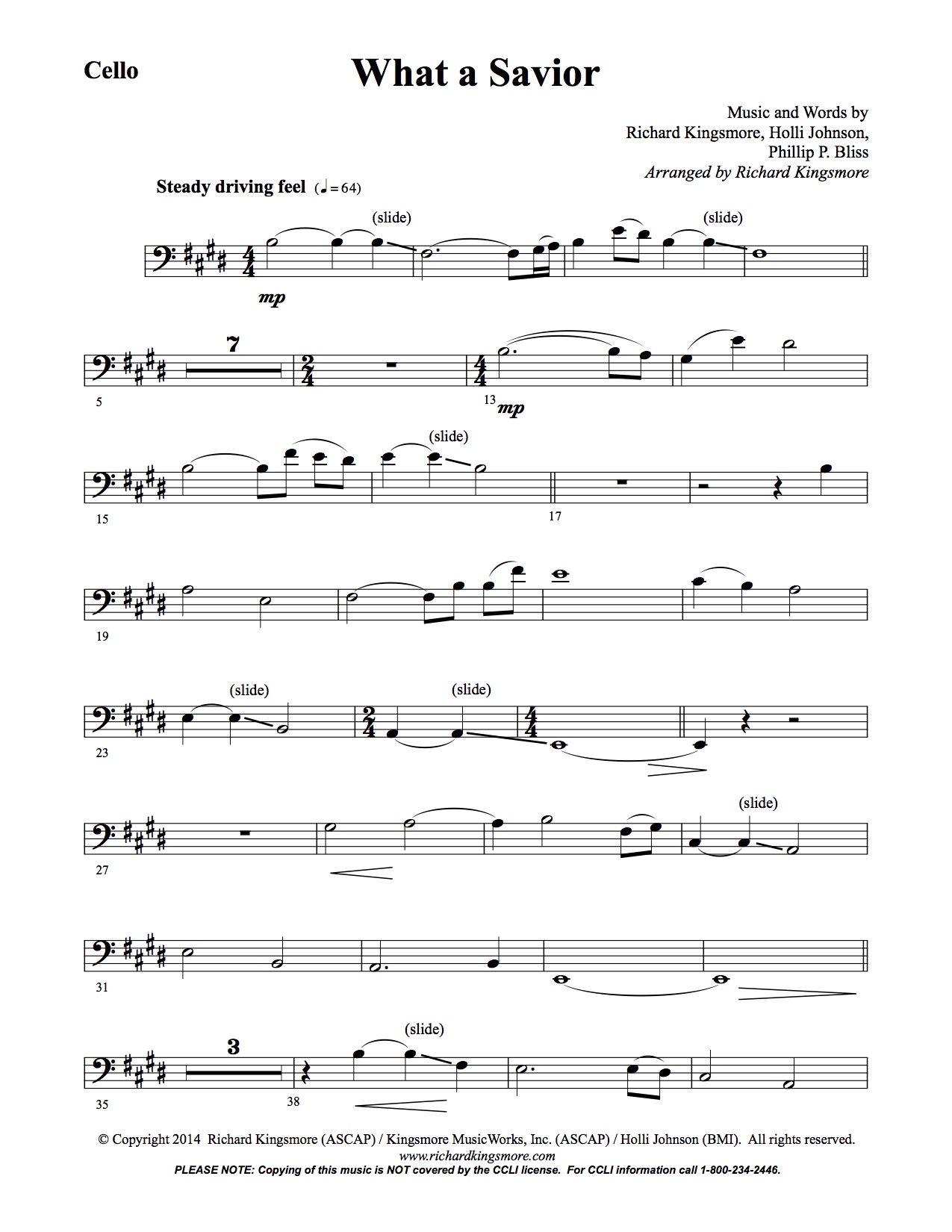 What A Savior - Optional Parts
word and music by Richard Kingsmore, Holli Johnson, Phillip P Bliss; arranged by Richard Kingsmore.
Optional cello and rhythm parts to accompany this arrangement.
From the project, "Music Inspired By Last Words Of Jesus".
This product is a digital download. You will receive an email with a secure link to access you file.