Go Tell It On The Mountain - Rhythm Part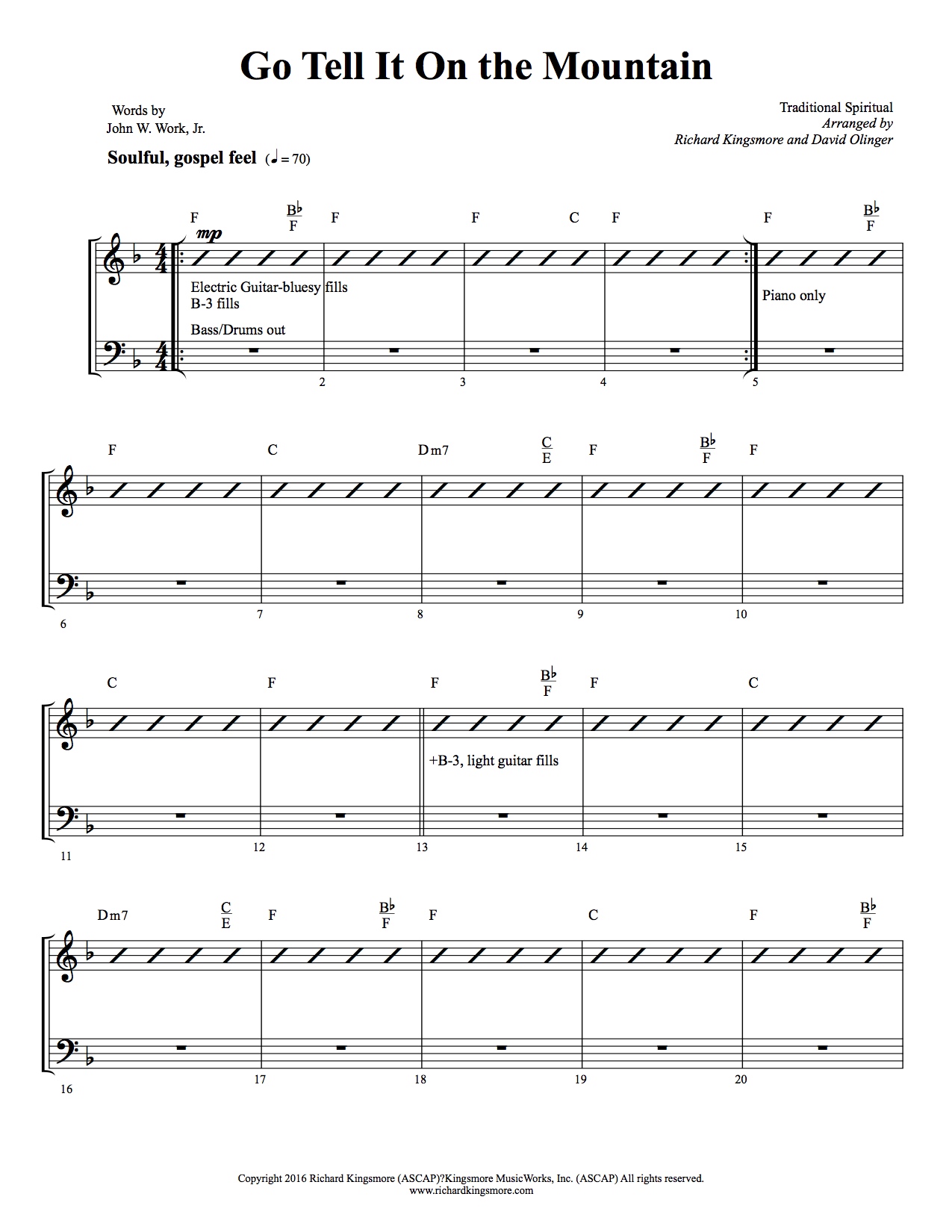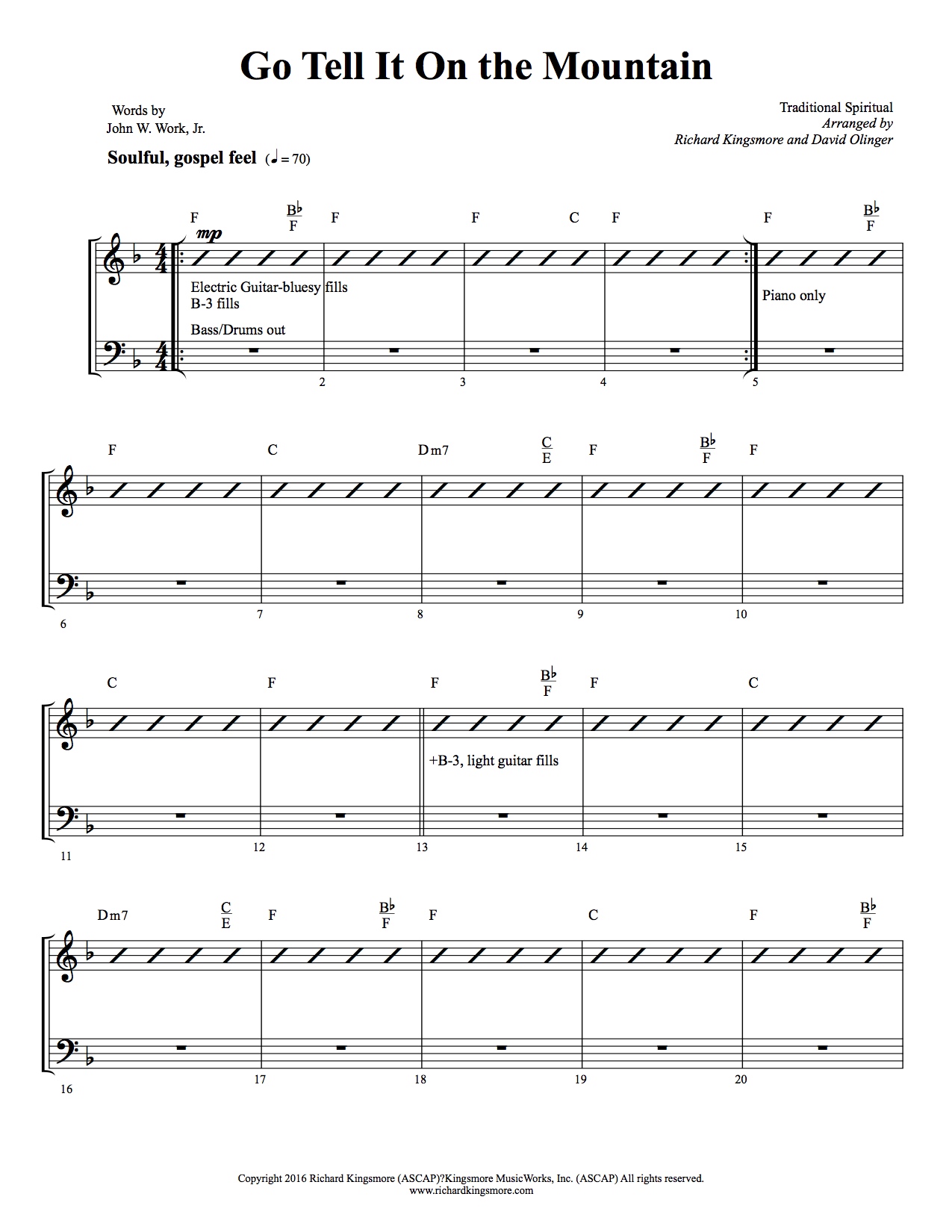 Go Tell It On The Mountain - Rhythm Part
This favorite Christmas carol has been reimagined in a way that you're not expecting..think laid back acoustic gospel groove with the blues thrown in…and even a gospel choir added for even more heart and energy!
Instrumentation: keys, bass, electric guitar, acoustic guitar, mandolin, drums.
Also available: Octavo, WAV files and Stereo Accompaniment Track with or without BGV's.